"Photography for the Environmentalist," Maine Media Workshops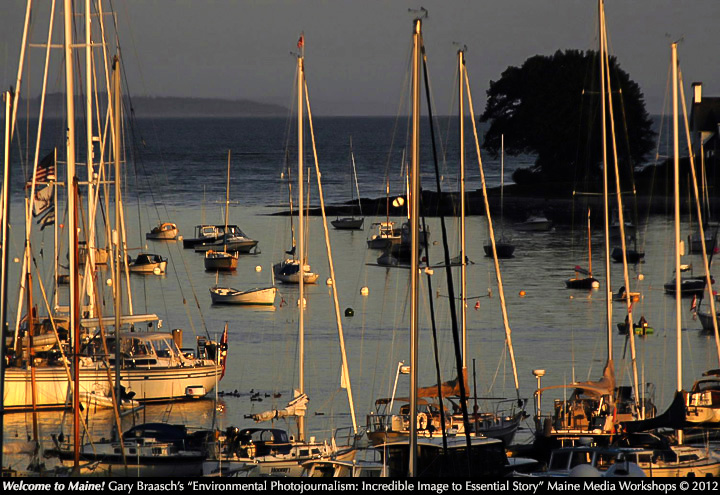 Gary Braasch teaches at the Maine Media Workshops for the 17th time this summer, with a focus on creative nature photography and environmental communications. An excellent course for developing professionals, environmental activists and leaders of environmental NGOs. July 12 - 18, 2015.

In this energizing journey of art and spirit, you will learn to make meaningful and extraordinary images that heighten personal and social awareness of the natural environment and its needs for protection. It is for photographers wanting to develop their technical skills, creative eye, and approach to environmental issues.

Gary shares his vision of photographing nature for editorial, book, and conservation assignments, as well as how to translate personal vision into story proposals, assignments, and books. Of particular interest this year is the story of his enterprising shoot of an oil rig near the Alaska coast, which became cover of the NY Times Magazine in January 2015. There are early morning field assignments, late morning reviews and afternoon assignments. Locations include the nearby coves, harbors, forests, tidal pools, lakes and areas of environmental interest found around coastal Maine. Please scroll down to see images of workshop locations, Gary's own work in Maine, and samples of techniques covered during the week.

Maine Media Workshops, which hosts students in immersive weeks of photos, film, reflection, food, and fun in Rockport Maine, celebrates its 42d year.