China Report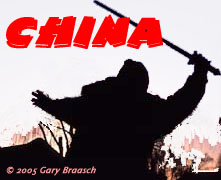 For a visitor from the West, China can be a writhing dragon of mysteries, contradictions and unfathomable history. It is disorienting in its size, number of people, and of course its language. Yet it is a most beautiful land, with breathtaking landscapes, ancient temples and art forms. The Chinese are very friendly and and welcoming to a visitor. I recently spent only a few days there to photograph for my World View of Global Warming project. China has a land area larger than the United States, four times its population, and an insatiable appetite for energy.
It is the most populous nation on Earth and vies with the US as most powerful, most industrialized and most polluting country. This is a small portfolio of images from my trip in January 2005, which hints at the contrasts and complexities of China. Thanks to new friends and advisors in China who were so generous with their time, this will not be the last portfolio. I especially thank Ang Zhao and Li Moxuan for organization and friendship.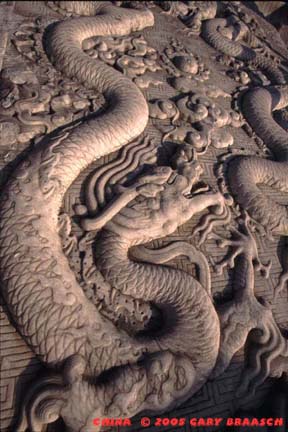 Dragon symbol of China and the Emperors,
on stairway of Hall of Prayer to Good Harvest -- Qinandian -- at Temple of Heaven Park, Beijing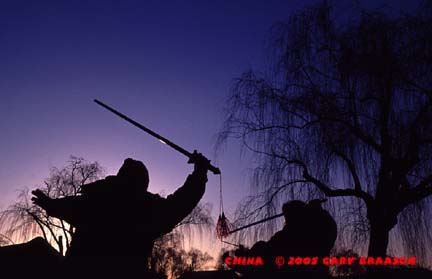 Sword practice during morning workout, Beihai Park, Beijing
Three Buddhas -- Baoshen, Fashen, Yingshen -- inside Tibetan temple of Lingyun built 7th Century
and rebuilt a millenium later. Site of Grand Buddha, Leshan China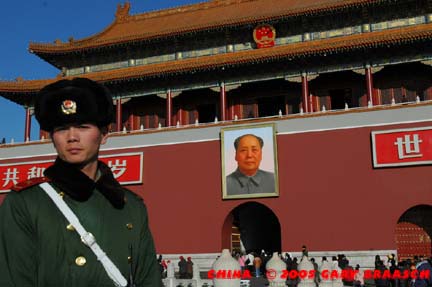 Guard outside Gate of Heavenly Peace, Tiananmen, with famous giant portrait of Mao. Beijing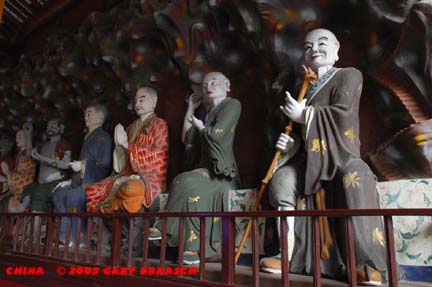 Figures of famous monks of Tibetan Buddhism inside Lingyun Temple, Leshan China
Elders of Beijing taking morning sun along the Long Corridor, Temple of Heaven park.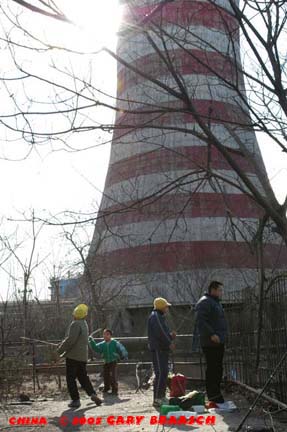 Family playing, fishing on grounda of Capitol Steel underneath giant cooling tower, West Beijing.
This mill is the city's greatest polluter according to reports.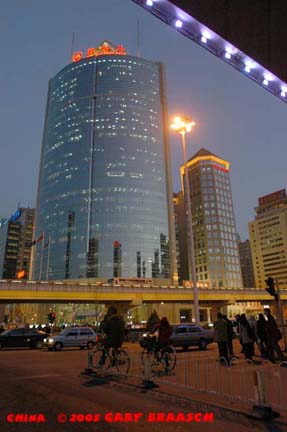 New skyscrapers in Dong Cheng district near Jianguomen and Chaoyangmen streets, Beijing.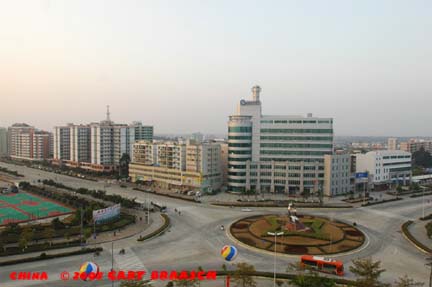 Qingyuan New City, expanding suburban growth with few people as yet. North of Guangzhou, Guangdong Province, China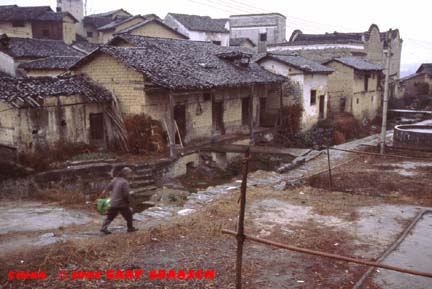 Woman walks along path on bank of dry creek, in tiny village Plum Blossom, north Guangdong Province China.
Area is experiencing severe drought.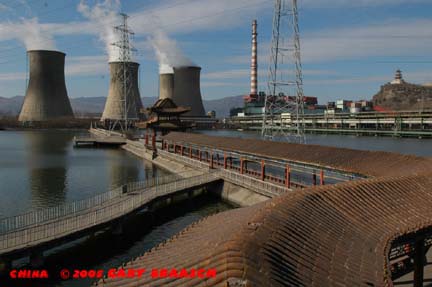 Cooling towers and stacks of Capitol Steel, built around Ming Dynasty Pagoda Shi Jing Shan on hill.
Steel company built pavillions in cooling pond. West Beijing.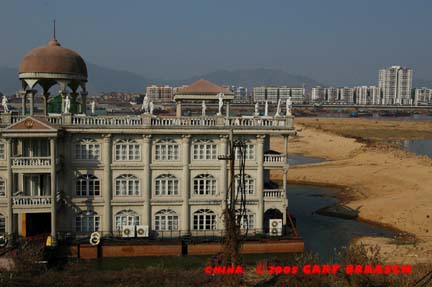 Floating restaurant, "Imperial Palace by the Sea" now high and dry in expance of sand in shrinking North River, at Qingyuan City north of Guangzhou -- experiencing severe drought.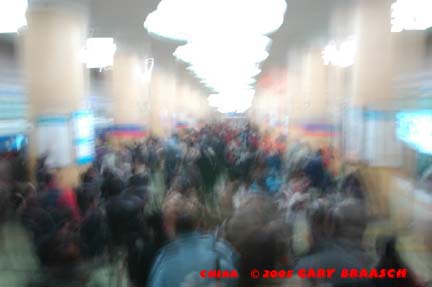 Commuters in Beijing crowd the subway on Line 1.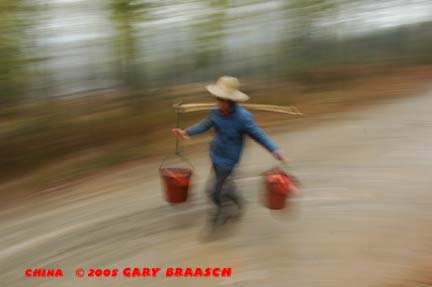 Woman carries water the timeless Chinese way, near Dajingtou village, Yun Yan township ("Cloud and Rock"), where severe drought has cut water to wells and supply lines to houses forcing residents to carry water.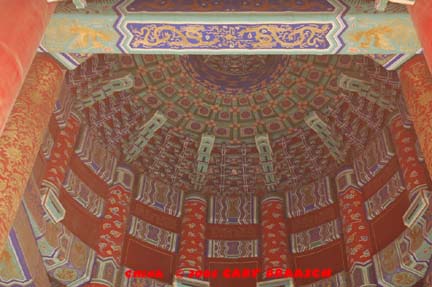 Interior view of incredble decoration of the "Qiniandian" the Hall of Prayer for Good Harvests in the
Temple of Heaven park. Beijing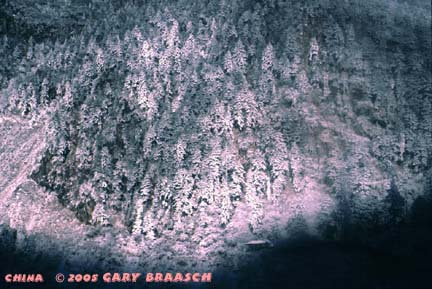 Forest in Hailougou National Park frosted by fog in below freezing weather, with small caretaker's cabin on trail to glacier. Sichuan China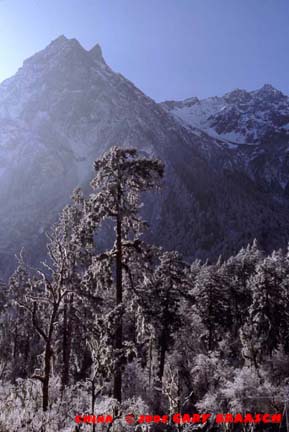 Pine tree frosted by fog in below freezing weather, Hailougou National Park, Sichuan China.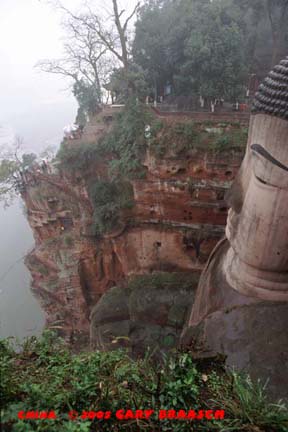 Grand Buddha of Leshan, China, the largest in the world, 70 meters of pink sandstone.