Public presentations for business, university, museum, environmental, educational and children's audiences.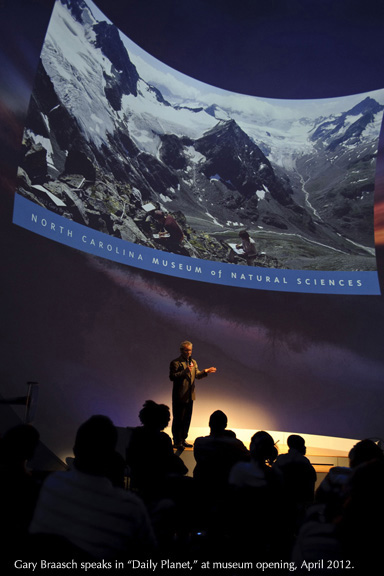 Environmental photojournalist Gary Braasch presents a compelling and inspiring view
of the world today through his decades-long witness across the planet.
He brings nature, science and our relationship to them into focus with brilliant
color photographs made from pole to pole and from alpine peaks to tropical
forests and coral reefs. See below for previous and upcoming venues.
His popular workshops and field instruction trips have been popular for more than 20 years, including work for Maine Media Workshops, Palm Beach Workshops, Santa Fe Workshops and NANPA.
For information about 2016 workshop in Maine, please see http://www.braaschphotography.com/workshops/workshopmaine.
To book Gary for public appearances, please contact:
Miriam Feuerle
The Lyceum Agency, LLC
433 NW Fourth Avenue
Portland, OR 97209
miriam@lyceumagency.com
Tel: 503.467.4621
Or direct to Gary.
Click to see Gary's upcoming presentations
Business, Government, Civic Presentations
The Explorers Club HQ, New York City
UN Framework Convention on Climate Change
EcoCities World Summit, Herbst Theater, San Francisco
American Bar Association, Section on Environment, Energy and Resources
NOW 08, Brown Advisory business seminar, Baltimore VIDEO
Environmental Protection Agency (US EPA) "Emerging Leaders"
United Nations Postal Administration, launch global warming stamps, NYC
City of Portland
Illahee Institute, Mount St Helens Special Presentation 2010
Environmental Protection Agency, Washington DC, 40th Anniversary Image Presentation
Union of Concerned Scientists, Portland OR, public presentation 2012
World Environment Day, UN Environment Programme/City of Portland 2013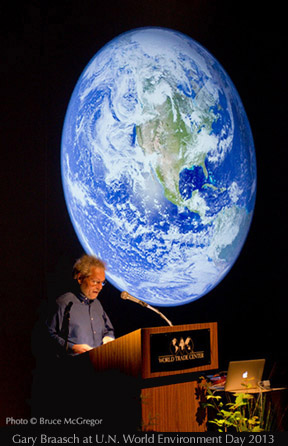 Science and Educational
American Assn for the Advancement of Science
American Geophysical Union, Annual Meeting
National Council on Science and the Environment
National Science Teachers Assn.
College Environmental Deans and Directors
IUCN, reception for International League of Conservation Photographers
Focus the Nation (School & youth presentations, Portland, January 2008)
New College of Florida, Sarasota
Museums
Smithsonian Associates
Lawrence Hall of Sciences, Berkeley
Field Museum, Chicago
Frye Art Museum, Seattle WA
Royal Geographical Society, London
Aquarium of the Pacific, Long Beach CA
Portland Art Museum
Science Museum of Minnesota
Art Museum of Phoenix
Koshland Museum of Science, National Academies of Science
North Carolina Museum of Natural Science/New Wing opening 2012


Environmental and Photography
Society of Environmental Journalists
BBC Wildlife Photographer of the Year, London
The Nature Conservancy
Green Festival (Washington DC)
Mountainfilm at Telluride CO
Portland Audubon Board of Directors and Donors
Maine Media Workshops
Photography at the Summit, Jackson Hole
North American Nature Photography Assn
North American Assn of Environmental Educators, National Convention 2011
Music, Spiritual, New Media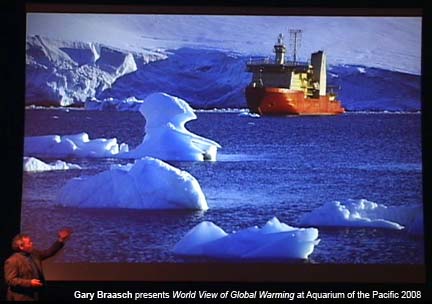 Rothbury Music Festival, Michigan, July 2008
Shumei Center, Pasadena California
CNN Presentation on What Matters, Bill McKibben ON LINE
Oregon Public Broadcasting interview ON LINE
and many university environmental and journalism department seminars, as well as other venues on the subject of nature, biodiversity and environmental issues.
Maine Media Workshops
Rockport, Maine
July 3-9, 2016
"Environmental Photojournalism"