Environmental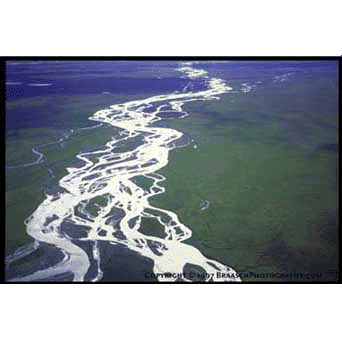 Sadlerochit River flowing across the disputed 10-02 area of
Arctic National Wildlife Refuge, Alaska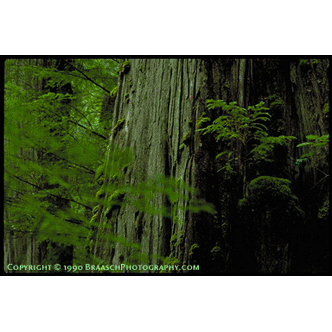 Ancient red cedar tree in old growth forest, Long Island, Willapa Bay, Washington.
Temperate rain forest.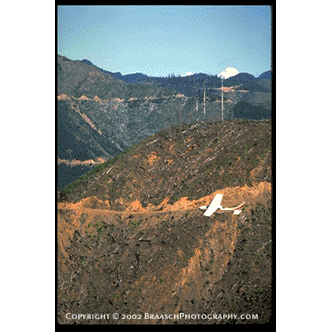 Continuous logging clearcuts in the Hoodland District,
Olympic Natl Forest Washington, right up to the edge of
Olympic National Park (on horizon).

Spillway gates of Bonneville Dam, one of nine Corps of Engineers
dams blocking the main stem of the Columbia River, Oregon and Washington.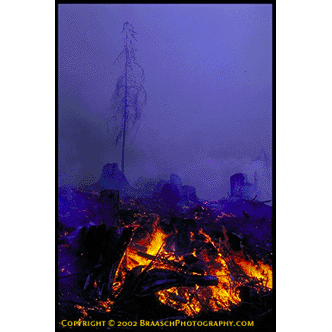 Slash burn after clearcut logging, private land in Oregon Coast Range near Nehalem.
Common practice in industrial forest management. Air pollution, carbon source in global warming, fire.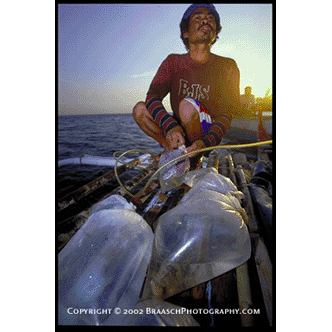 Fisher for aquarium trade with part of a week's catch, at sunset,
Bagac, Bataan, Philippines. Uses net, not cyanide like most aquarium fishers,
in Marine Aquarium Council program. EN 11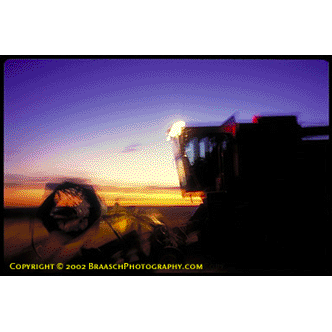 Combine working at dusk, harvesting Kamut, an organically farmed grain,
near the Missouri River in Montana. Organic farming. Note "Kamus"
is a registered trademark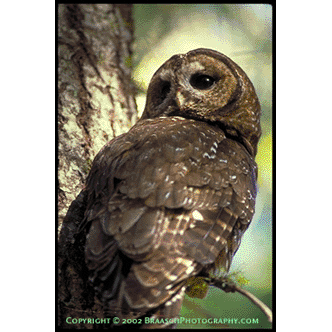 Spotted owl, Strix occidentalis, threatened species in temperate old growth
rain forest of the Northwest US and SW Canada.
This bird photographed near Butte Valley, California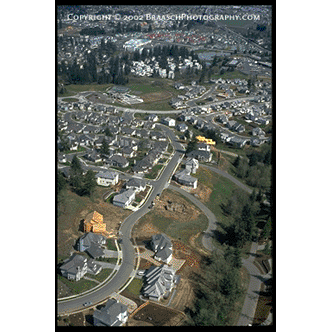 Suburban development within Portland, Oregon Urban Growth Boundary.
Sprawl, landuse EN 13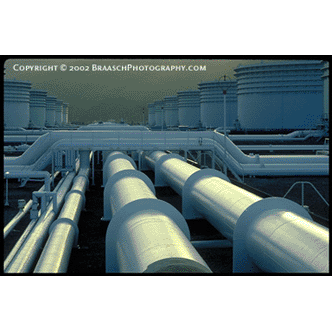 One of world's largest tank farms and petroleum dock,
Kyushu, Japan. Energy, oil EN 12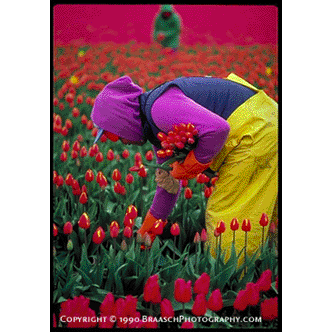 Hispanic tulip harvester, Skagit Valley, Washington bulb farm.
Farm labor, agriculture, flower trade. EN 8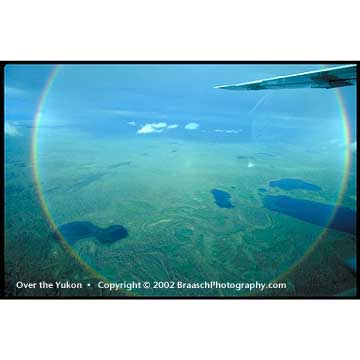 Flying low over Yukon River, Alaska. Light clouds and sun
create circular spectre of rainbow, wet tundra below