Fabulous Photos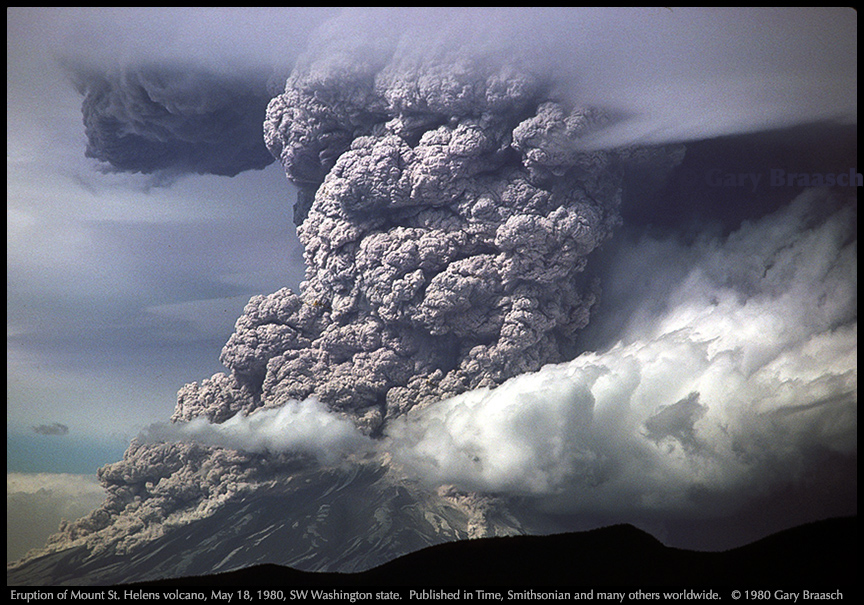 Eruption of Mount St. Helens from 12 miles south, May 18, 1980.
Lucky to be on this side of volcano, thanks to Joe Walicki.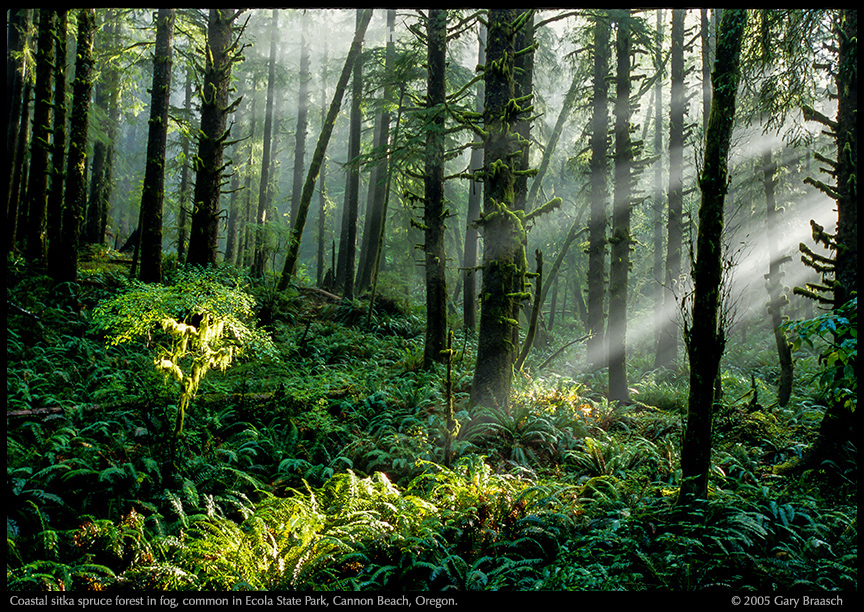 Sunbeams strike through Sitka spruce forest at Ecola State Park, Oregon Coast, 2005.
While guiding private photography seminar.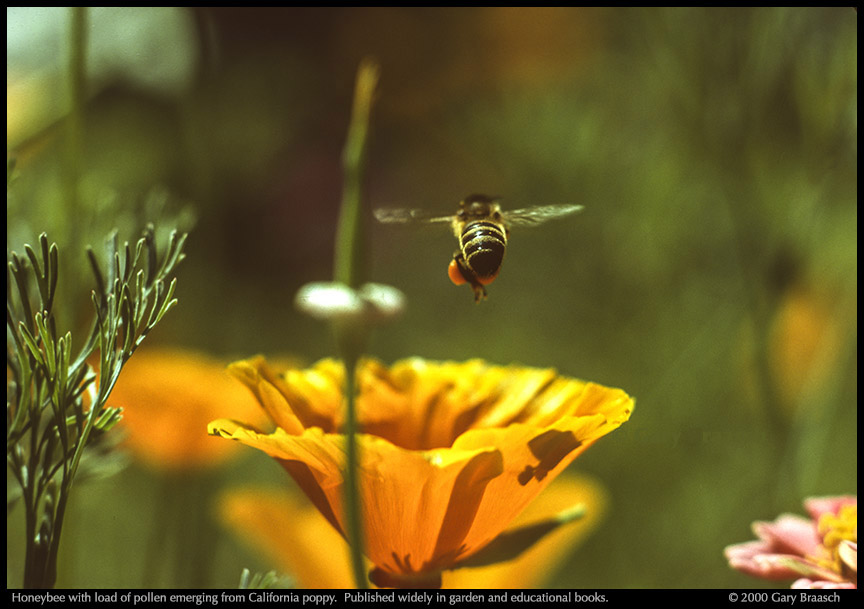 Honeybee leaving California Poppy with load of pollen, 1979. In my garden, patience repaid.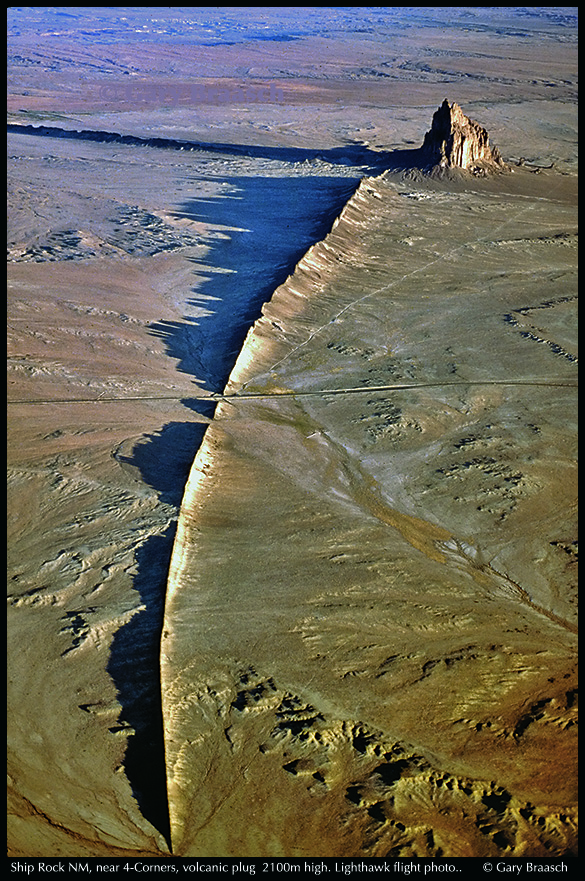 Ship Rock, NM, low aerial of this great volcanic remnant and Native sacred site, 2004.
Another in many collaborations with Lighthawk, environmental flyers.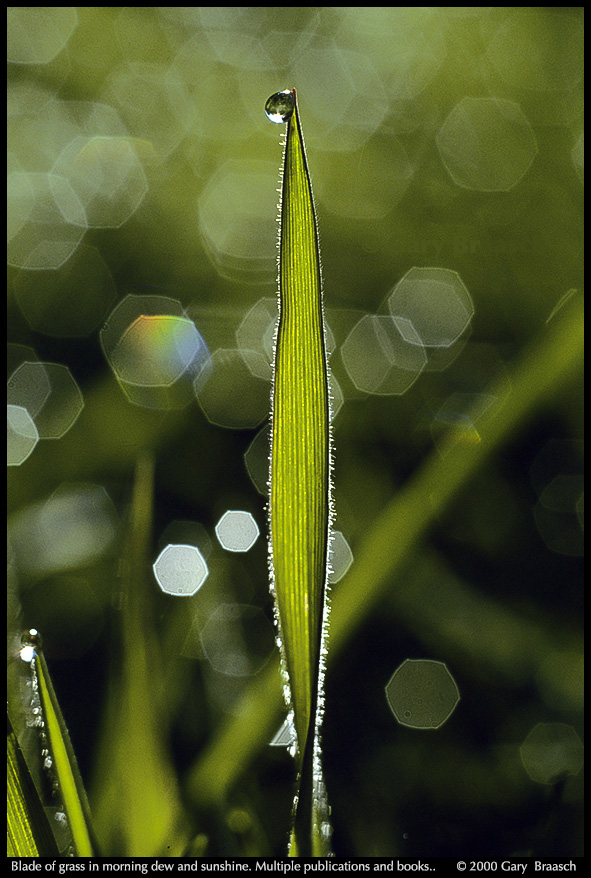 Blade of grass with drop of water at tip, 1975. Early nature exploration.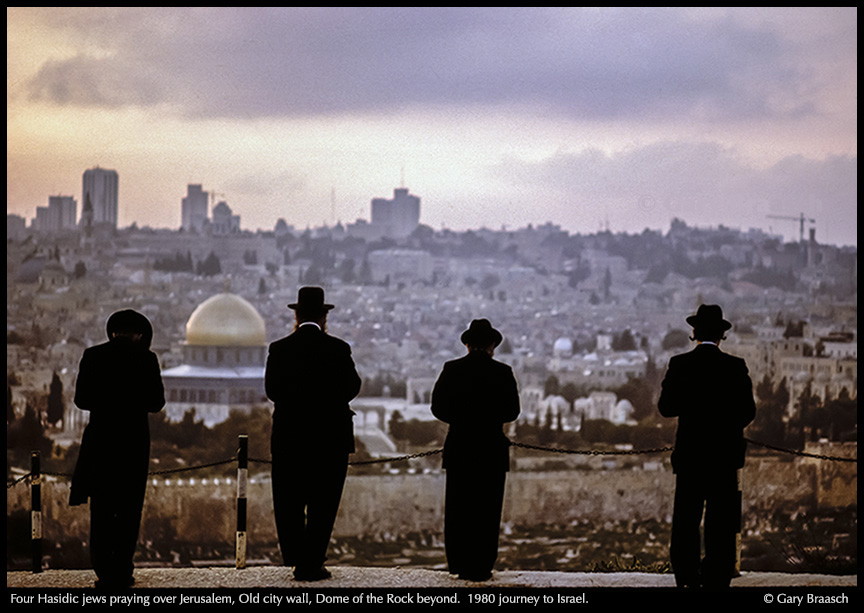 Four Hasidic Jews overlook Jerusalem for prayers, 1980.
Beginning of series on sacred and world heritage sites.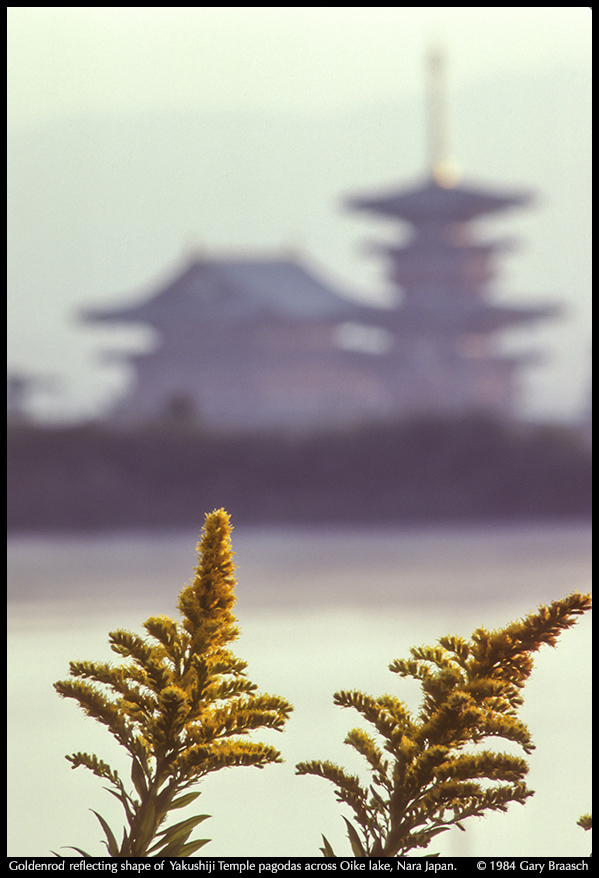 Goldenrod plant before Yakushi Ji pagoda complex near Nara, Japan, 1984.
Creation's design and patterns seen in works of nature and Man.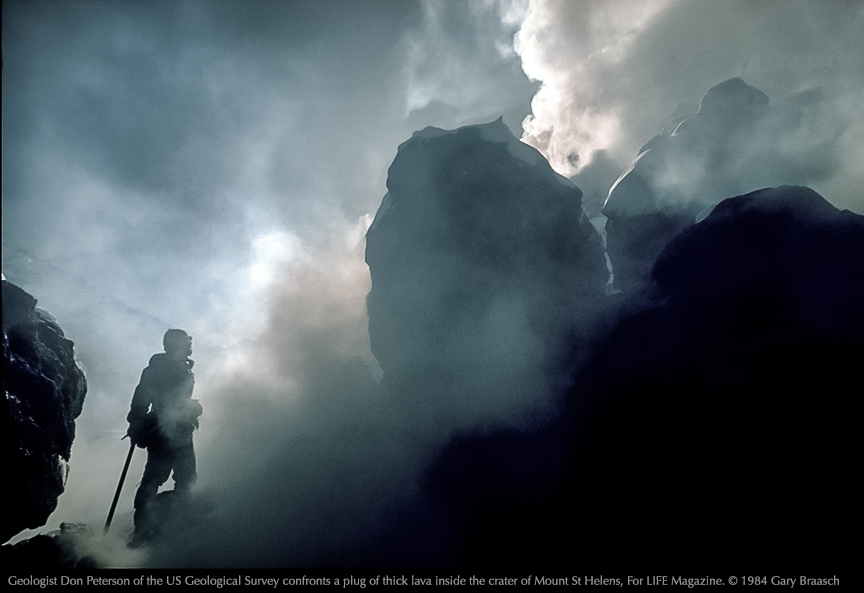 Scientist confronts active lava dome on Mt. St. Helens volcano, 1984.
Life Magazine assignment.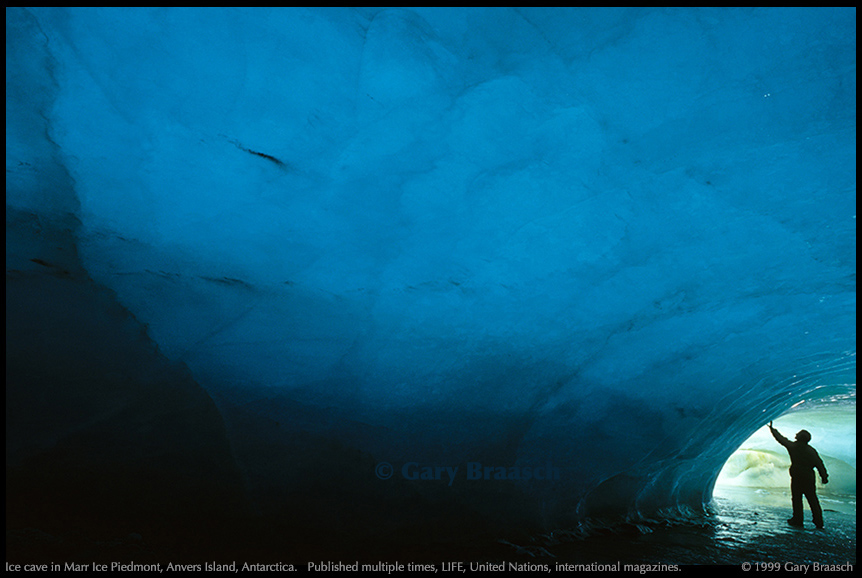 Ice Cave in remnant of Marr Ice Piedmont, Anvers Island, Antarctica. 2000.
National Science Foundation media grant and assignment for World View of Global Warming.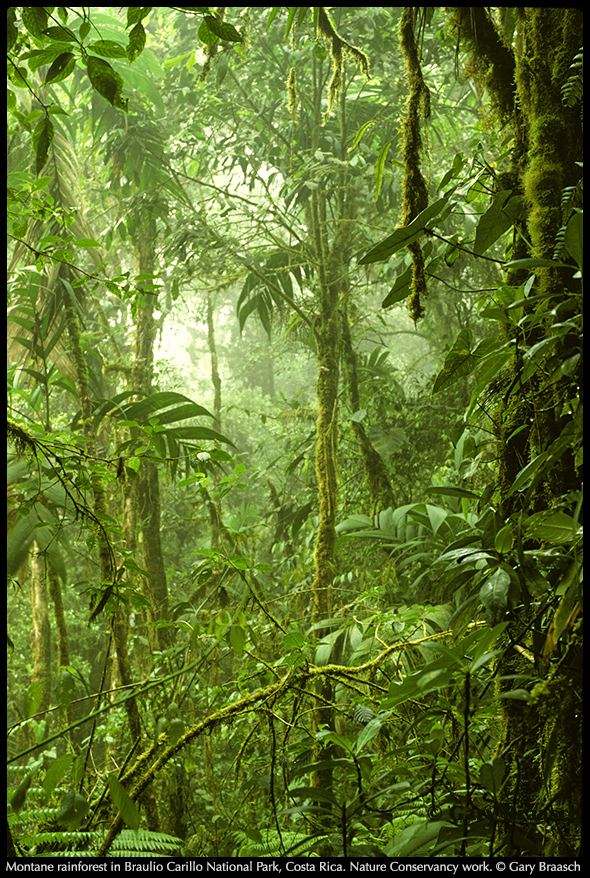 Tropical montane rainforest of Braulio Carillo National Park, Costa Rica, 1987.
Assignment for The Nature Conservancy.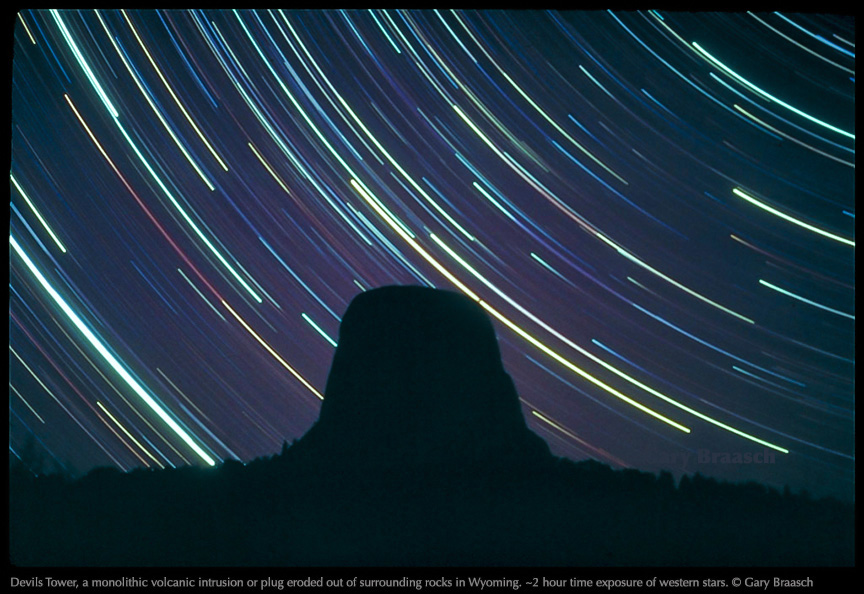 Two Hour exposure of stars over Devils Tower, WY, 1983.
On road with Travelling Image Company, slide show production group.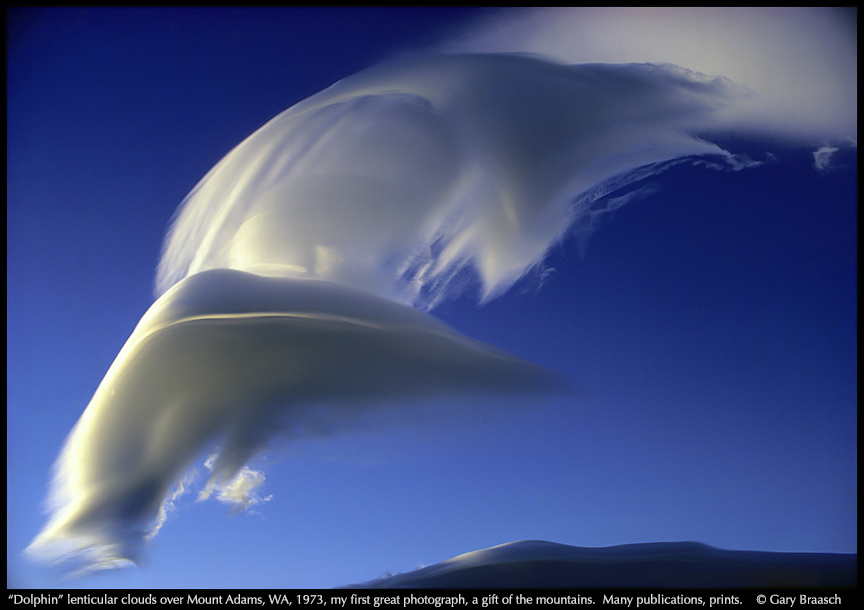 Lenticular clouds over Mt Adams, WA, 1973. During mountaineering trip.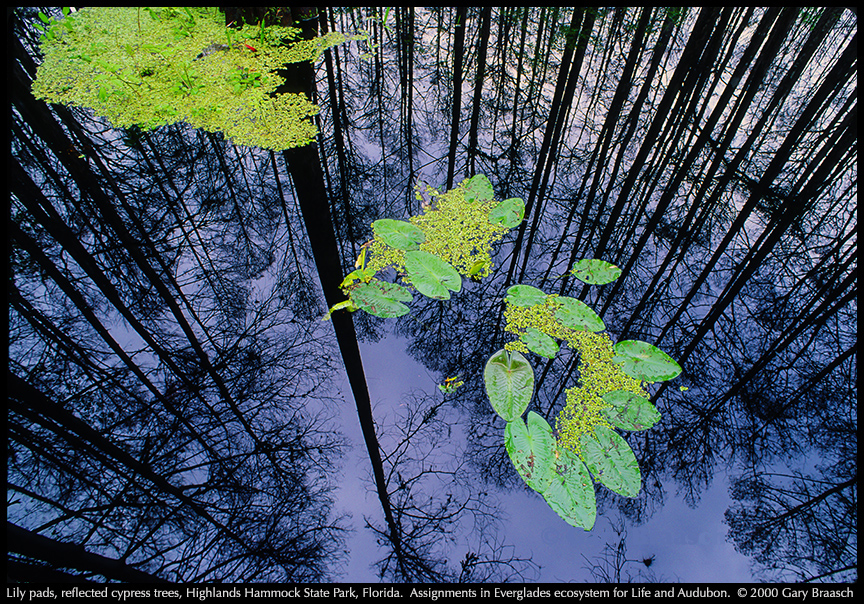 Lily pads and reflected cypress trees, Highlands Hammock State Park, Florida, 1993.
Coverage of the Everglades ecosystem included assignments for Life and Audubon.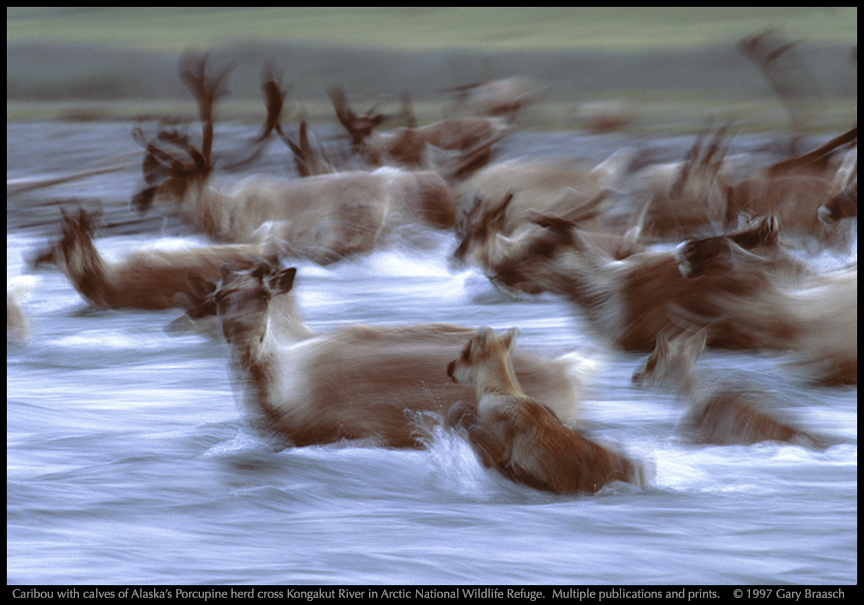 Porcupine caribou herd migrates across Kongakut R., Arctic National Wildlife
Refuge, AK, 1997. Biodiversity project lead immediately
to assignments for Audubon Magazine and BBC Wildlife.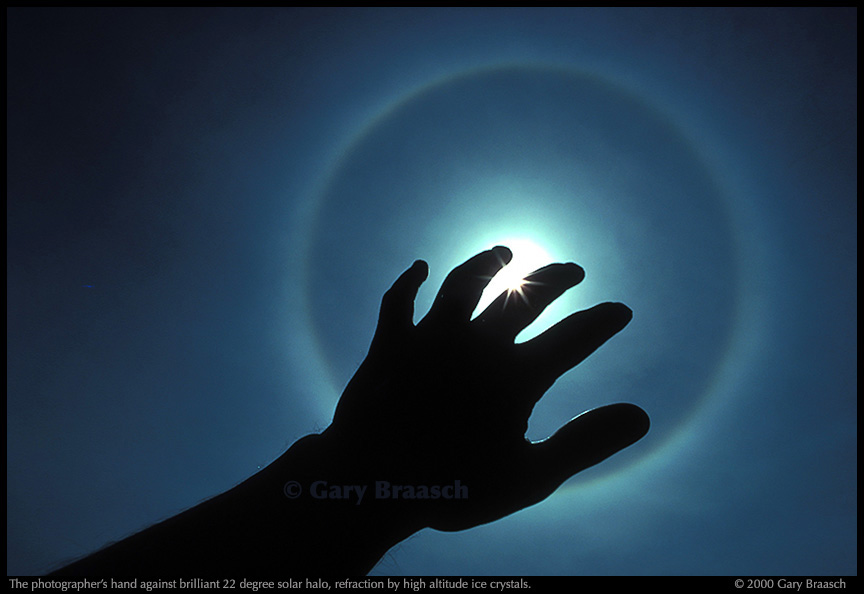 Reaching for the sun, with ice crystal halo, 1983.
Planetary magic a constant inspiration.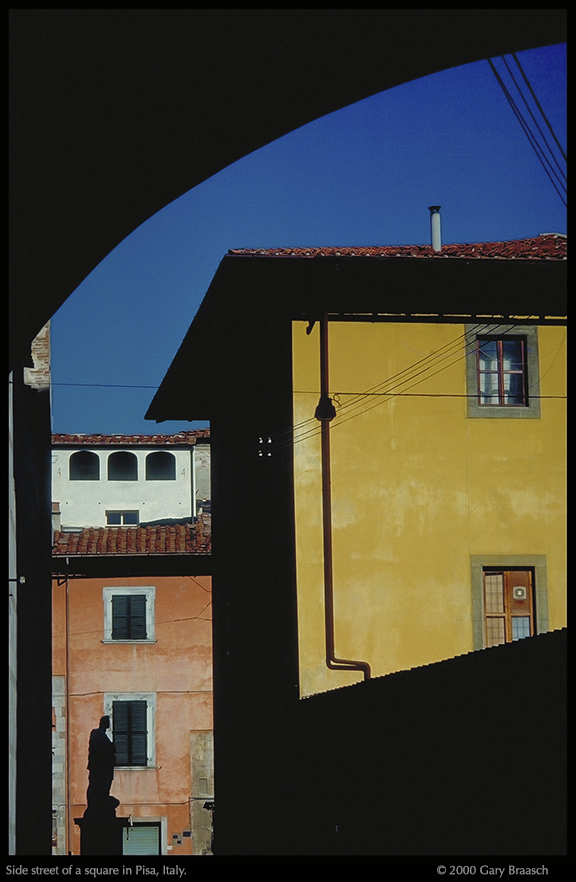 Street in Pisa, Italy, with statue of local hero, 1996.
Architecture and urban color images made everywhere I travel.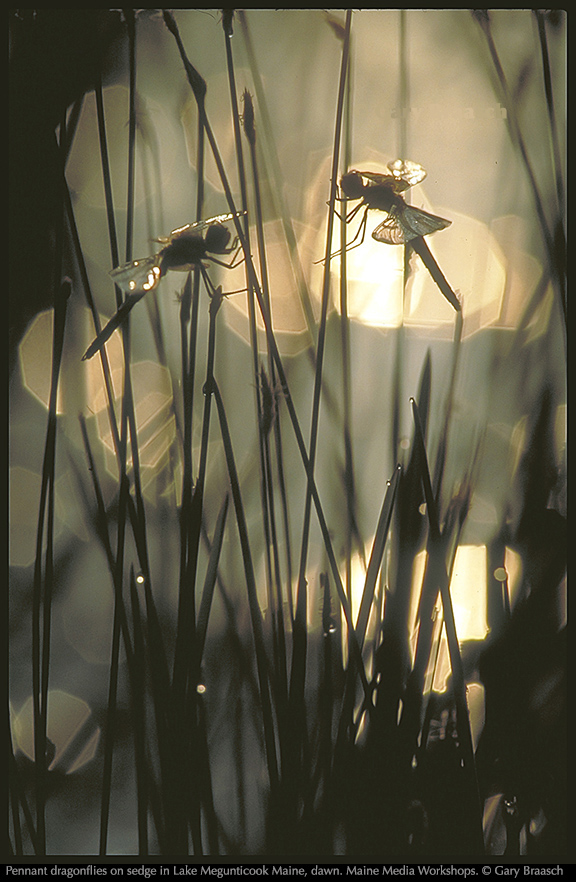 Calico Pennant dragonflies on sedges, Maine, 1994.
A location for teaching at Maine Media Workshops.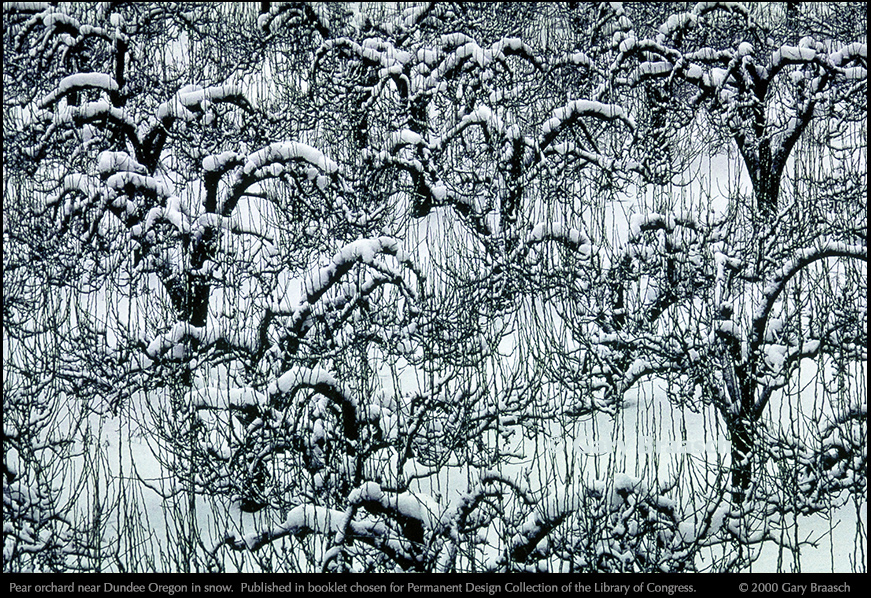 Pear orchard under heavy snow, 1982. Willamette Valley farmland.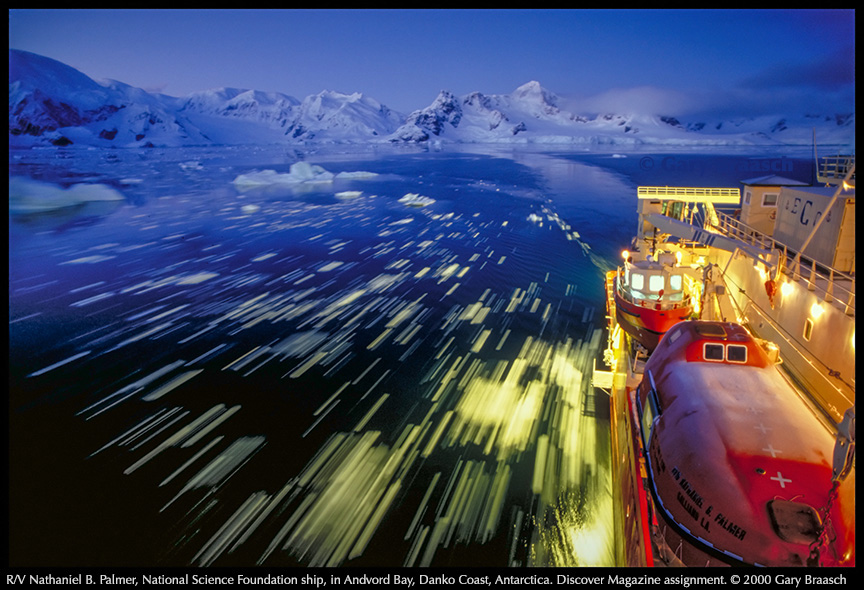 View from bridge along the R/V Nathaniel Palmer ice breaker, National Science Foundation, Antarctica, 1999.
Assignment for Discover Magazine, the first for my global warming project.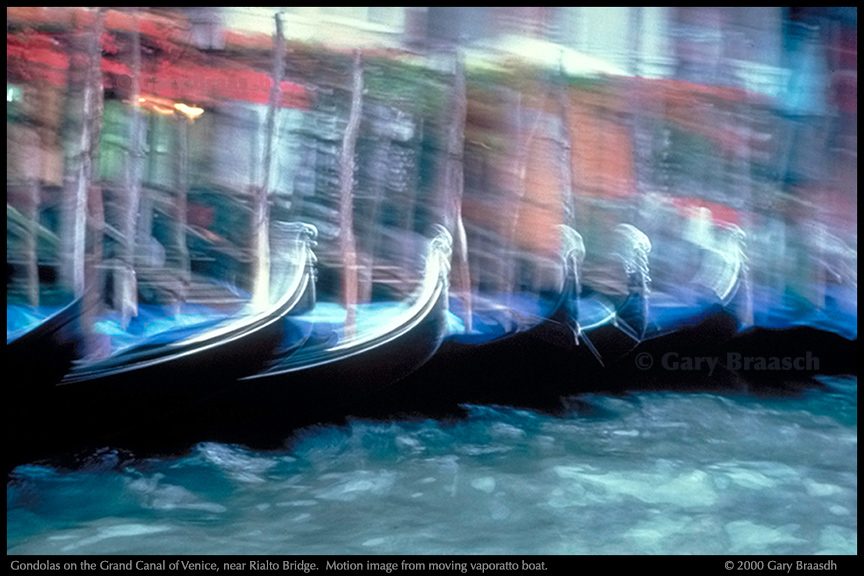 Motion photo of gondolas along the Grand Canal in Venice, 1986.
Time exposures are a frequently used tool in expressive photography.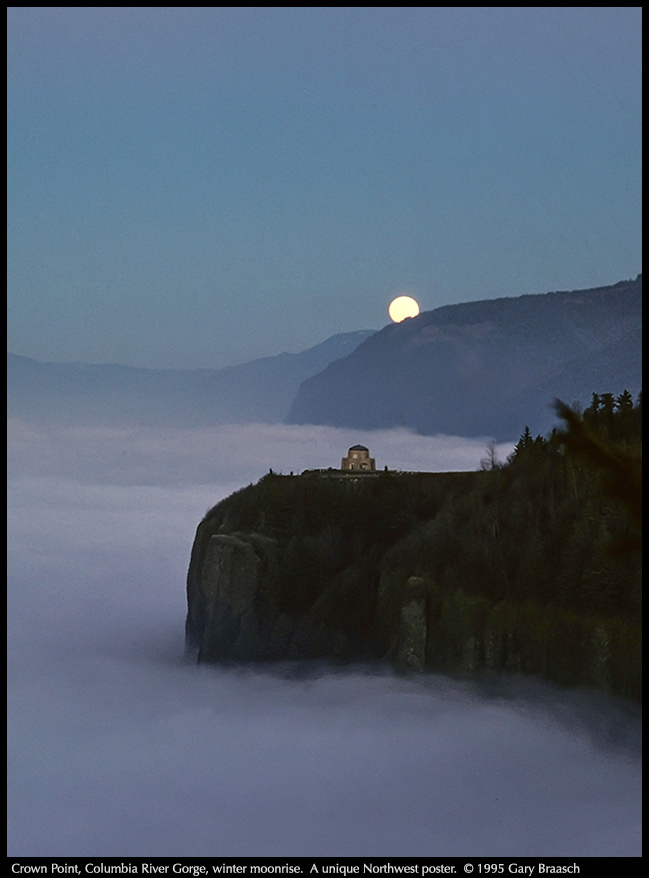 The Columbia River Gorge and the Vista House on Crown Point
, seen on a winter morning with fog and a rising moon.
Image has seen wide publication, including a poster that has been purchased by thousands.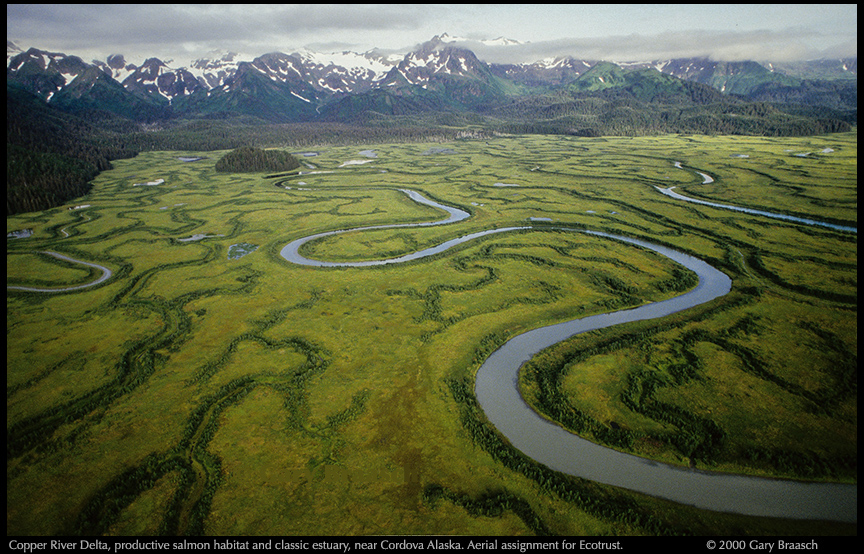 The Copper River flows wildly out of the Wrangell and Chugach Mountains, through this huge delta system and into the Gulf of Alaska. It is habitat for the largest flocks of western sandpiper, dulin and trumpeter swans — and the prized Copper River salmon. Photograph for Ecotrust in their preservation campaign for this river, later used by National Wildlife.